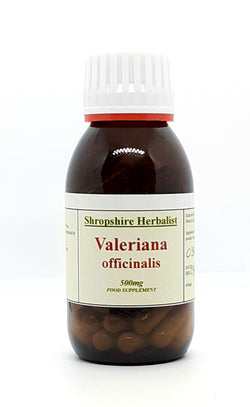 Valeriana Root
Pure powdered root traditionally used to support a strong nervous system  suitable for those suffering from anxiety  or sleep disturbance.
Directions: One or Two capsules per day, or as directed by your Herbalist.
Ingredients: Valerian root powder. Vegetarian capsule.
500mg
FOOD SUPPLEMENT
Keep out of reach of Children. Store in a cool dark place.