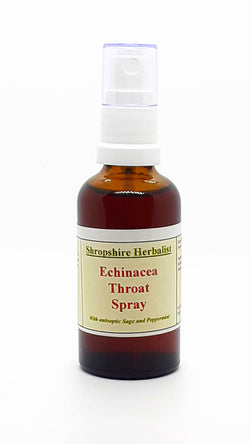 Echinacea Throat Spray 50ml
A soothing throat spray with antiseptic Sage and Peppermint.
Ingredients: Extracts of Echinacea purpurea, Salvia off. Mentha piperita, Glycerine.
Directions: Spray once or twice into mouth or throat up to Three times per day, or more in acute cases.
50ml
Keep out of reach of Children. Store in a cool dark place.