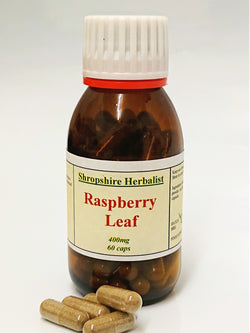 Raspberry Leaf Capsules
Pure-leaf powder in vegetarian capsules. 
Known as 'the woman's herb', this natural supplement contains a whole host of vitamins and minerals needed for excellent female health. 
Directions: One capsule up to three times per day, or as directed by your Herbalist.
Ingredients: Raspberry leaf powder, rice flour, Gelatine capsule.
400mg
60 caps
FOOD SUPPLEMENT
Keep out of reach of Children. Store in a cool dark place.