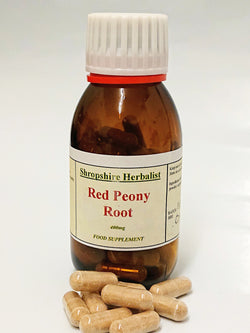 Red Peony Root Capsules
Peony root has traditionally been used for all manner of ills and this Red Peony Root from Oswestry Herbarium is pure root in a vegetarian capsule.
Directions: One to three capsules per day, or as directed by your Herbalist.
Ingredients: Red Peony root powder, vegetarian capsule.

400mg
FOOD SUPPLEMENT
Keep out of reach of Children. Store in a cool dark place.