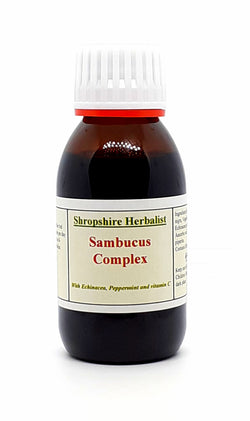 Sambucus Complex
Combined Elderberry, Echinacea,glycerin,peppermint and vitamin C. For maintenance of a healthy immune system.
Directions: Take One 5ml teaspoon Three times per day in a little water, or as directed by your Herbalist.
Ingredients: Sambucus nigra, Vegetable Glycerine, Echinacea purpurea, Ascorbic acid, Mentha piperita.

Keep out of reach of Children. Store in a cool dark place.