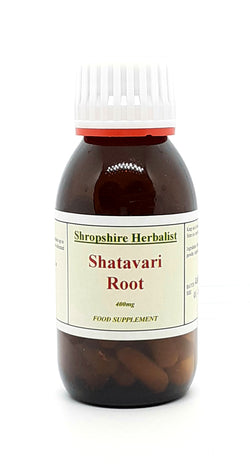 Shatavari Root
A traditional Indian herb of the ayurvedic system.  Used to maintain a healthy female reproductive system.
Directions: Two capsules up to three times per day, or as directed by your Herbalist.
Ingredients: Shatavari root powder, vegetarian capsule.
400mg
FOOD SUPPLEMENT
Keep out of reach of Children. Store in a cool dark place.